GioBagnara, a brand distinguished by elegantly crafted creations that express luxury without ostentation, available in an unusual and virtually limitless color palette of leathers and suedes, handcrafted to the highest standards using both traditional craftsmanship and state-of-the-art technology.
We are pleased to present to you a resolutely modern line of GioBagnara kitchen accessories, now available in natural woven rattan with a choice of GioBagnara printed calf leathers representing a beautiful and almost unlimited color palette at Segraeti La Table.
GioBagnara is a family business that has been producing quality items since the end of the 17th century. The brand's mission is to create exceptional products, which are passed down from generation to generation. Their products are made with the finest natural materials, including hand-woven local rattan and calfskin from Italy.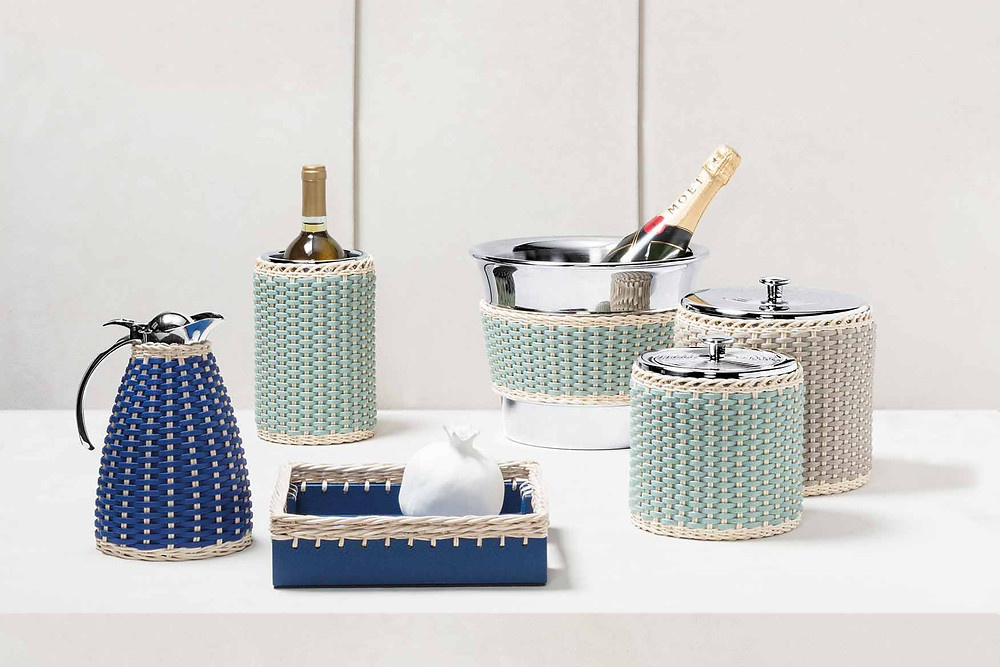 We fell in love with the Pigment France collection where leather meets rattan. The collection was born from the union between the material and the natural, aiming to give birth to a precise work, an object out of the ordinary. The natural beauty and sheen of leather in different shades, combined with the refined color and charm of rattan, generate pleasant contrasts and give the creations an elegant feeling of relaxation.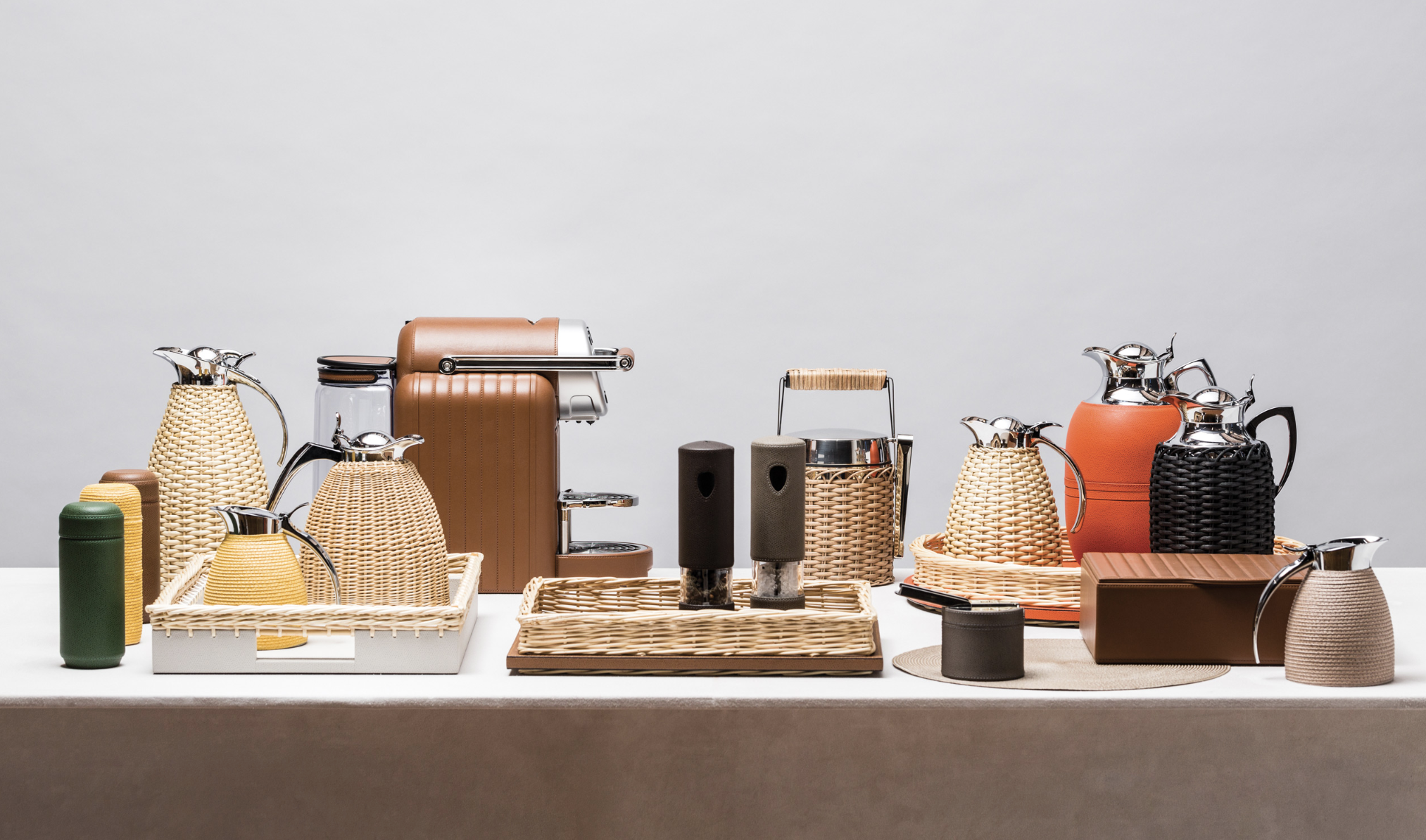 Refined and essential, these accessories are covered with a hand-woven natural rattan and leather cover. Handmade in Italy, they feature exceptional quality and craftsmanship.
The new rattan collection is made with 100% ecological materials, without using harmful chemicals or synthetic dyes. The collection is designed with attention to detail and precision, making it a great choice for modern kitchens as well as more traditional ones.
This collection presents your new essentials during sunny summer aperitifs.

A coffee break with style and elegance
GioBagnara is the perfect expression of the traditional values of craftsmanship, respect for nature and attention to detail. It embodies a timeless and elegant style in its simplicity, while always being up to date. It's time to rediscover the pleasures of everyday life with these magnificent pieces.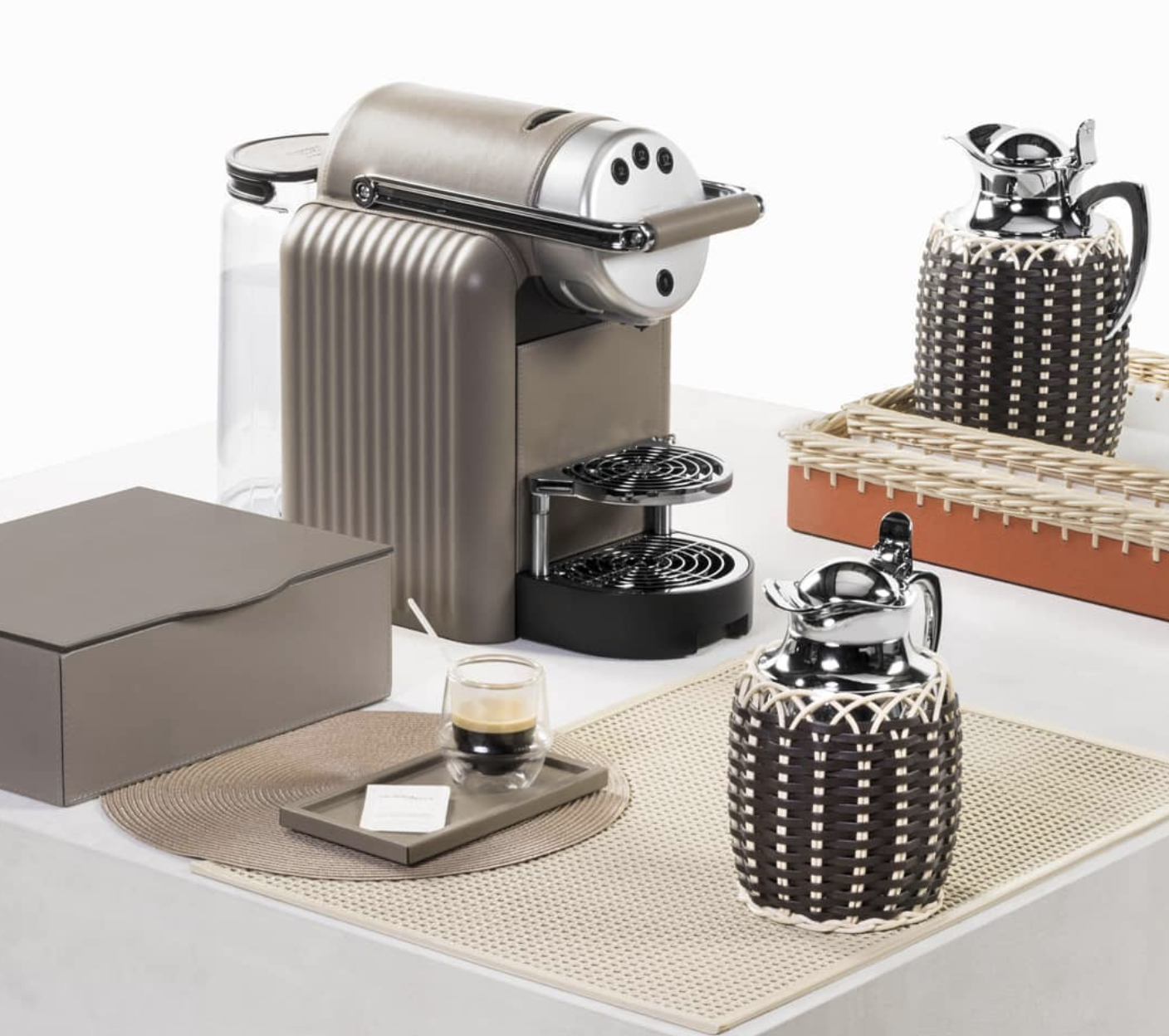 Available at Segraeti Monte-Carlo to rediscover the simple pleasures of everyday life, such as preparation and the sense of sharing around a convivial meal.
Find all these essentials in the Segraeti Monte-Carlo shop and here.